The Spin EL is the smallest Hi-Tech electric glider in the world.
Is it a Soaring glider, Slope or Hotliner? Be ready to catch small thermals, cover long distances or reach extreme speeds thanks to the unique airfoils developed by Joe Wurts.
Spin is 99% ready to fly out of the box. The remaining assembly can be completed in about an hour and you'll be ready to fly!
Take Spin EL along wherever you go!
The fuselage is fully assembled with pre-installed pushrods for elevator and rudder. The horizontal stab pylon is already fitted and the vertical fin is easily installed on the boom. Pushrods for ailerons and horns are included. The wing is ready for two servos to activate the pre-hinged ailerons.
Wing Construction: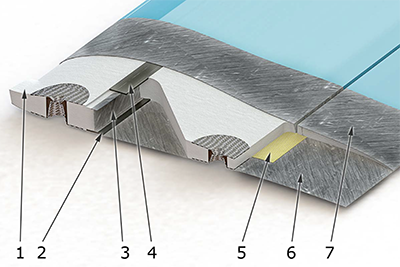 1 - Ultralight Rohacell core; 2,4 - Carbon spar cap; 3 - Carboline spar shear web; 5 - Aileron hinge tape;
6,7 - Carboline skin layer;

Top Wing Pattern Options:
| | |
| --- | --- |
| Wing Top Pattern #1 | Wing Top Pattern #2 |
Bottom Wing Pattern Options:
| | |
| --- | --- |
| Wing Bottom Pattern #1 | Wing Bottom Pattern #2 |
Contents:

KIT CONTENTS

1. Accessory bag
2. Spin El wing
3. Spin El fuselage with already installed rods, stabilizer pylon
4. Spin El nose cone
5. Spin El canopy
6. Spin El stabilizer with ready elevator
7. Spin El fin with rudder


ACCESSORY BAG CONTENTS

1. Aileron rods
2. Aileron horns
3. Aileron servos clamp
4. 5x M2x5 screws for aileron horns and fuselage servo frame
5. Fuselage servo frame
6. M2x14 screw to install fuselage servo frame
7. M2x5 screw to install fuselage servo frame
8. M2x8 screw to install horizontal stabilizer
9. M3x8 wing mounting screw
10. Elevator and rudder horns
11. Adapter for 1105 motor

Specifications:
| | | | | | |
| --- | --- | --- | --- | --- | --- |
| | | | Wing Loading | Airfoil | |
| | | | 3.9 oz./sq. ft.* | Proprietary | Rudder, Elevator, Ailerons, Motor |
* depending on installed equipment
---
Availability, Pricing, Ordering:
Spin EL

Spin EL w/protection bag - $385

Accessories
---
Suggested RC Components


Four KST X06N Servos


Spektrum AR640 Receiver (remove case)


2S1P LiPo 240-450 mAh. Max size: 15x21x47mm


Motor 1106 5500-8000KV or 1105


ESC 7-12A


Graupner CAM folding prop 4,7"/2,2"


Documents



Assembly Instructions

Other



Replacement Parts